My first line was, "this will be short." I was lying to myself. You can save this for bedtime, a commute, or a trip to the loo- anywhere you have 5 to 10 minutes. Abundance of memes is thanks to 9GAG.
I'm here because a friend and someone dear to me, during a catch-up session, confessed she used to get panic attacks, especially after her daughter's birth. I never knew she had, and that's the problem with silence. How else will you know you're not alone in the struggle? I lay my soul bare to let you know you're not alone.
A nice summary before you proceed… Since this story time will soon feel like fiction to someone of you…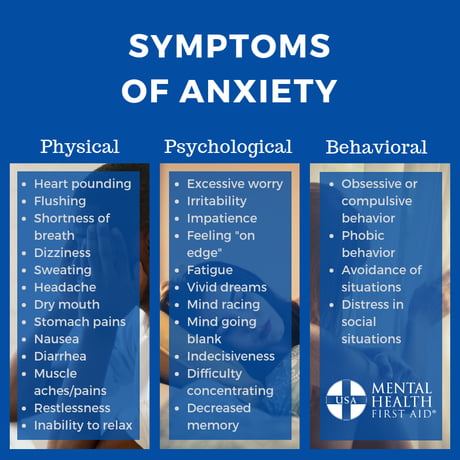 "What's this I am feeling?"
I'm acknowledging anyone whose heart races, has difficulty breathing, and deals with nausea often. Panic attacks vary; it can be slight discomfort in your chest or stomach area for "no apparent reason." It can be full-blown, landing on the floor, taking up the fetal position, struggling to breathe type-of-situation when triggered.
My (depressing) story
I was pretty okay until mid-2017. From there, a series of traumatic events unfolded over a year plus. That's when I started pacing. I'd walk back and forth for 30 minutes straight, feeling the adrenaline, panic and confusion flooding my body. I had only seen it in movies, so at some point, I thought I had managed to program my mind to "pretend" and manifest anxiety as such.
Through therapy, that phase passed, but by then, anxiety had come to inhabit my body. I could manage it through distractions, but in February of 2020, when it became clear Covid-19 was here to stay, my body went into overdrive. I could be performing a task or talking to someone, and then blank. To explain it, it's like my mind, soul- something- would exit my body and leave a shell behind. It could be for a few seconds or minutes, but the point is I wasn't there. Oddly, it felt like I was watching the world through my eyes, but not quite. It's the same way you would use binoculars or some aid. I can't explain it beyond that.
April came around, and anxiety was one with me. It sat right next to the depression. Cozied up, started beating stories and just became instant friends. Yo. I would sleep with it and "wake up" with it. It's in quotes because how can you sleep when stadium lights are turned on in your mind, your chest is tight, your breathing is shallow, and you're feeling queasy. The havoc wasn't over.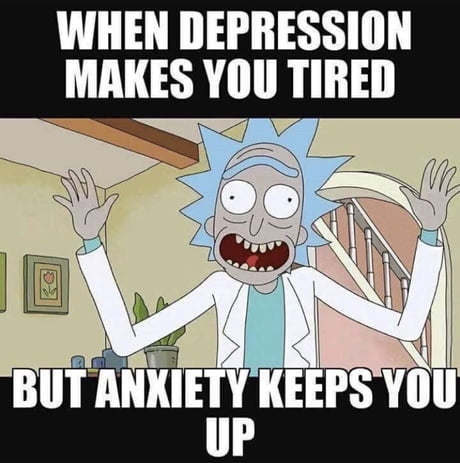 Side note: My partner had to shake me awake from nightmares constantly. What was the signal? Trashing about and "Hm! Hm!" as I struggled to wake up. This is probably the part I hate the most about this whole thing.
Hypervigilance
If my partner turned and his body got into contact with mine when we're sleeping, I would legit be startled. That was almost every hour- I don't know what he had for my side of the bed. And don't aw, though it's cute. I'd wake up with mild panic and remind myself I am not in danger. A dog barking, a car hooting, the neighbor upstairs dropping something, which was all the time, a call, a text message- I would go into panic. It's the same fright you'd experience when a car unexpectedly backfires, only that you feel that intensity every time. You can only see it in my eyes or from my jumping, but otherwise, how do you explain it to people who aren't entirely sure how it could be an every moment thing?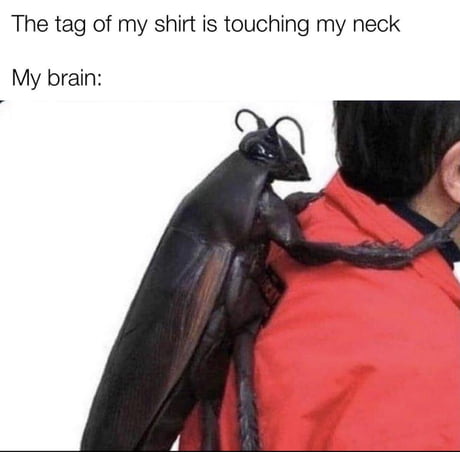 Nuggets of wisdom: I was seeking a second opinion, and when talking, the psychiatrist brought up a topic that triggered me. She saw that panic attack I was talking about and told me to breathe. So one, breathe deeply, counting from 1 to 10. Secondly, she told me I have to remind myself I am not in physical danger. All that adrenaline doesn't need to be in my body unless there is a legitimate cause.
The only time anxiety dulls is when taking a drink. Since being an alcoholic is very easy, I opt to sit with the feeling. It sucks because you can feel it in your entire being, and if and when it passes, you are left so exhausted that all you want to do is sleep. The problem is you have to spend a few sleepless nights before your body goes into forced shutdown, and you wake up 10-12 hours later.
And with all that hypervigilance, you want me to take a matatu? It took me a full 10 months to do so.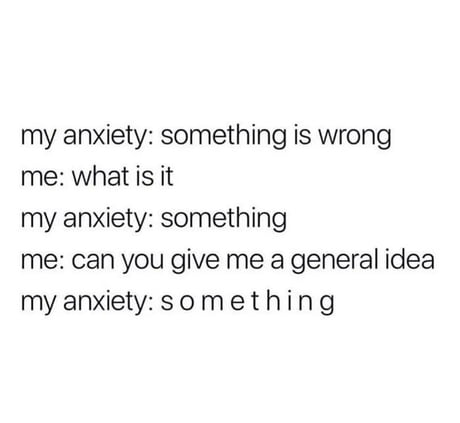 What is a social life?
I have typically been a loner; forcing a social life left me fatigued, broke, and filled with regret. It was brought to my attention this morning- shout out that 3 am phone calls are no longer considered booty calls because of curfew! LOL! My sleeping patterns, weh. Anyhoo, I got told if I were given a choice, I would live in solitude. It was evident from the fact that I'd literally leave the house at most twice a week, and it was to fetch groceries or if I needed to visit my folks.
I pretty much ghosted everyone and only brought a few remaining friends together for my 30th birthday party. After that, I went back to my default. My phone is mostly on vibrate. For a while, if it buzzed, I'd knew it was either Telkom, Safaricom, promotional messages I really should unsubscribe from, memes from my partner or cousin, and two other friends. Anything else was a wild card.
HOWEVER! As you might know, depression and isolation are a perfect recipe for a mental breakdown, which eventually came. Where there was once laughter, there was just moodiness and a deep dislike for having to do daily things, yes, showers included. Shout out to those who feel me. And before you question my hygiene, a short trip to the kitchen or washroom won't make anyone break a sweat. Please leave me alone! Lol!
The isolation was so bad that I would glare at the phone if it rang. I wanted my peace.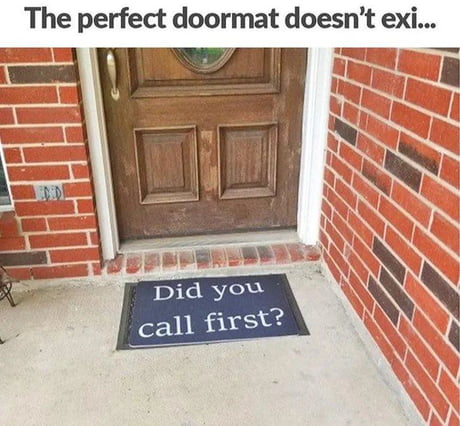 Resurfacing
The problem with ghosting people and then trying to make your way back is you'll find that they've moved on. Nyambura, Ruth, Ricky, Cugu thank you for those outings, albeit they are far between. Oh, and an uncle. I could write a post about how he went all out on stories of "our" generation "being into" anal sex and him creating a theory around it, but let me not traumatize you. And my cousin Camillus for visiting often. A wise and angry man, that one, lol!
So it's okay, me I understand if you no longer have time for me. I'll just stalk you in IG and be happy for you. In the meantime, I always have my younger brother, my great drinking buddy, that I can call upon and trade stories about depression and bipolar extensively. Fun times!
Otherwise, a huge pillar has been- you know yourself. Seeing someone daily is a huge help, especially if they do everything in their power to cheer you up, even in the morning. Yes, I still dislike you for that, never mind that it's your preference. Mschew! No smiles before coffee, please! So, let's just say solitude has been relative.
Way forward
Ali (sooo tempted to put your full name), this segment is here because you've told me to spark more positivity in people. The store ran out, but I'll use the little I have left.
Life and everything in it CAN feel like trash.
Now that that's out of the way… Let me echo some coping mechanisms I use to combat anxiety and depression.
Educate. Your. Self: You feel you're suffering from anxiety? Read a book about it, find something on YouTube- wherever the source, educate yourself. Knowledge IS power-I kid you not. That's how I know to spot a mood change. I pause and sit with the feeling. Soon, I can tell what cause the shift and course-correct. Imagine being moody the whole day because you didn't realize the trigger was seeing a color your ex, twice removed, like. Beloved, take charge oo! Stay woke!
Find your tribe: Have at least one friend who understands you. Just one. They act as your anchor when you feel you're sinking. They send you words of encouragement, scripture, podcasts, and everything to uplift your soul and spirit. Don't be in a hurry; my tribe is made up of people I never expected to call close friends. You will find each other, but first, you GOT TO let go of some to make room for them. Take inventory. Just one is enough for a start. And yes, an excellent podcast or therapist count.
Be kind to yourself: This should have been the first point, but I also know it's the hardest. I will quote a counselor I was seeing: "It took you 28 years to get to where you are; you can't undo who you've become in a day, a few weeks, or months." Or something like that. Cut yourself all the slack you can, especially when you're feeling bad about behavior you're having a hard time breaking. Don't be complacent, but also don't side with the demons in your head.
See a doctor: This one is not for everyone because my goodness, they are expensive! This one, you have to save and make sacrifices. If you have insurance or someone willing to pay on your behalf, please go.
Basically.
That's how I am managing anxiety and random panic attacks. I hope I've helped at least one person. I do have some rubbish days and nights, but I feel better for the most part.
Before you go…
Want to share your experience? Feel free to comment below, and if you have extra energy, maureenwambaire@gmail.com is how you can reach me, then we can take it from there.
Cheers, beloved, until next time.